Free 15 day Alcohol 120% Trial
Alcohol Soft software can be evaluated for a free 15 day trial period with no limitations in capabilities, other than a restriction on the number of virtual drives available.
Technical support is available during the evaluation period - you can contact us via the support pages.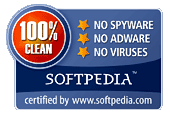 Alcohol 120% - Record & Emulate - Free 15 day trial

Alcohol 120% combines all functions of Alcohol 52% (CD & DVD emulation software) but with added DVD & CD burning capabilites.

Click to Download Alcohol 120% (2.0.2.4713) All Windows operating systems Inc. Vista and Windows 7 and 8 but not 98/ME
Alcohol Toolbar: Protection Database Search
Alcohol 52% - Emulate CDs & DVDs - Free Version and 15 day trial
This CD & DVD emulation software can create up to 31 virtual CD/DVD-ROM drives, allowing the user to play CDs & DVDs without the need for the original disc.

Download 15 day trial (2.0.2.4713) All windows operating systems except 98/ME

Free Edition Includes Protection Database Search Toolbar (2.0.2.4713 FE) All Windows operating sytems except 98/ME (Not for Business use)